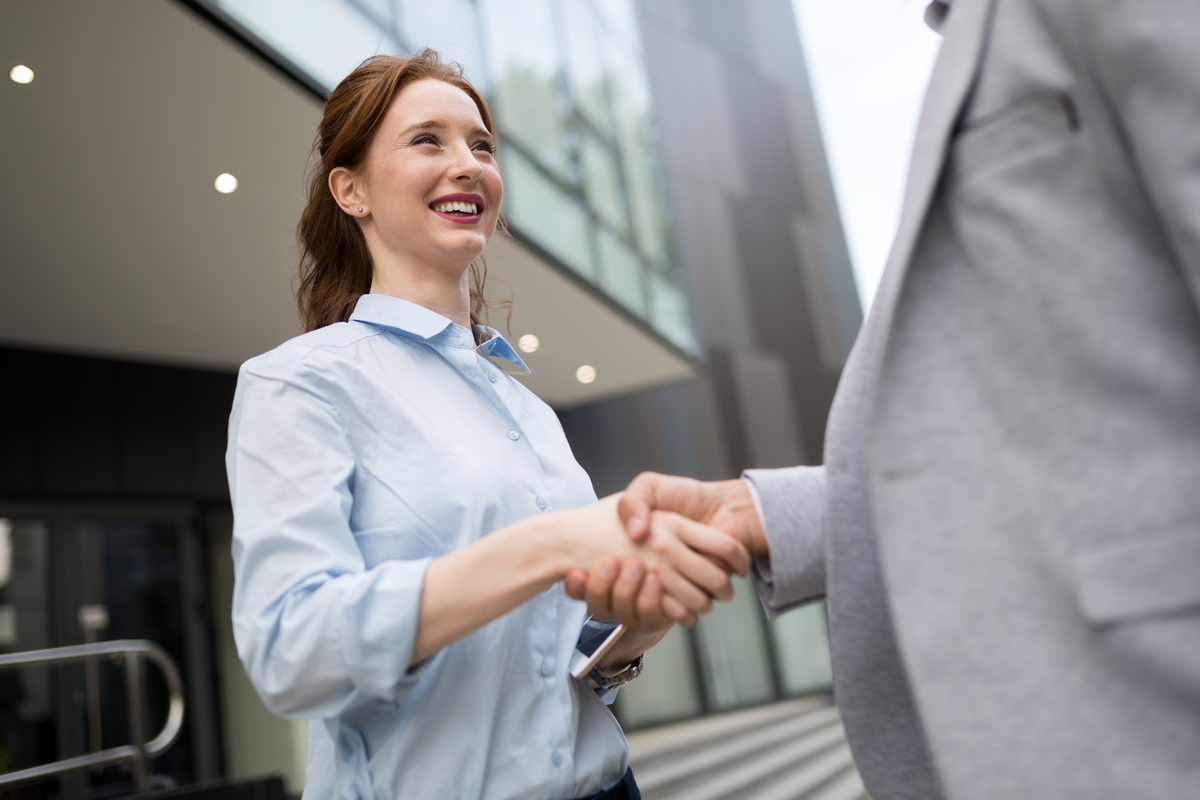 Life can be unpredictable, and sometimes as a business you just need an extra pair of hands especially during busy periods or times when there's a lack of resource.
During times like these, temporary employment is key to success; with professionals coming in quickly to help your business stay on track it can be the be all and end all. From last-minute support to holiday cover, discover 5 examples of when temporary employment could be the perfect solution for your business.
5 temporary employment examples for employers
Don't struggle with a lack of resource any longer. There are cost-effective, hassle-free solutions that you may not have considered before. Take a look.
Temporary employment to cover parental leave
Whilst hearing the news of an expectant employee is exciting, employers are soon left with a feeling of panic as they realise the impact this could have on business operations. However, what employers don't always realise is that their employee is often just as concerned about their time off as you are, despite parental leave being a fully justified leave of absence.
Fortunately, employing the help of a temporary worker can help to minimise disruption, whilst taking the pressure off a new parent when they return to work.
Not only can temporary workers be as valuable as permanent employees, but they also bring more skill sets to the team and add value to your business along the way. Worried about key team players being out of the office for up to 52 weeks? Employ temporary staff for cover and stay on top of operations.
Skilled workers for project completion
Does your company work on a project basis? Temporary employment could be the solution to your fluctuating productivity needs.
In a project-based working environment, temporary recruitment offers the opportunity to dive into a wider talent pool whilst being free to decide the duration and size of the project in which the temporary employee is deployed. With plenty of flexibility and highly skilled workers available, temporary staffing could be what you need to complete your project successfully, on time and on budget.
Temp-to-perm employment
Hiring a permanent employee is a big decision and can affect the performance of your company for years to come. But, how do you know if your potential hire has the skills and personality the job demands?
Temp-to-hire employment allows for a trial period, to learn whether the employee is the right fit before signing a permanent contract. Finding and securing the right employees can be time-consuming and if approached incorrectly, very costly. Therefore, a temporary hire could be the solution your business needs to find the right member of staff for the job.  Temp-to-perm can be an ideal solution for both employers and prospective employees, however, in a market where there is a shortage of skilled workers, there is always a danger of losing a prospective permanent hire if you leave the decision-making for too long.
Hire temporary workers for seasonal jobs
In the world of human resources, planning for the holidays can bring a feeling of mild dread as you realise the ramifications of the staffing squeeze during such periods.
Overstretched staff for several weeks at a time can lead to a plethora of difficulties, and can be destructive to staff morale. For a productive workforce, the welfare of your staff should be top priority.
A way to avoid such problems is through a temporary recruitment plan for the holiday periods. Before beginning the hiring process, it's important that you spend time trying to identify what temporary support is needed, where training could be given to existing staff members and gain a clear understanding of each department's predicted workload across the holiday period and beyond. From there, you can begin the process of advertising, referrals or using a temporary employment agency.
Consider the potential consequences of the pressure on your staff members. How may this translate through to customers? Our advice is to start the hiring process as soon as possible to avoid the potentially negative consequences of being under-resourced. Why not start now? Get in touch with expert temp recruitment consultants.
Utilise a temporary employee for sickness cover
Staff sickness can come at the most unexpected times and require instant leave. Prolonged periods of illness can leave your business lacking the necessary resource and expertise to do the job at hand, jeopardising performance.
Fortunately, a reputable temporary recruitment agency can help you receive immediate support whilst still conducting thorough interviews, skills testing and legal paperwork to ensure they are finding the best talent for your specific requirements. Through doing so, the permanent employee should be able to return to their role after the period of leave seamlessly, whilst the temp worker will have gained valuable experience throughout this time.
Enlist the help of The Recruitment Consultancy
With a well-earned reputation since 1997, we offer unparalleled access to the best talent across Surrey and Sussex. Our approach is collaborative, honest and personal, delivering excellent results every time around.
Whether you need one or multiple new temporary hires, let our consultants do the work for you. And, if we don't find you the right candidates, you aren't charged a penny.
Get in touch with the Recruitment Consultancy today and take the next step towards hiring a temporary member of staff.