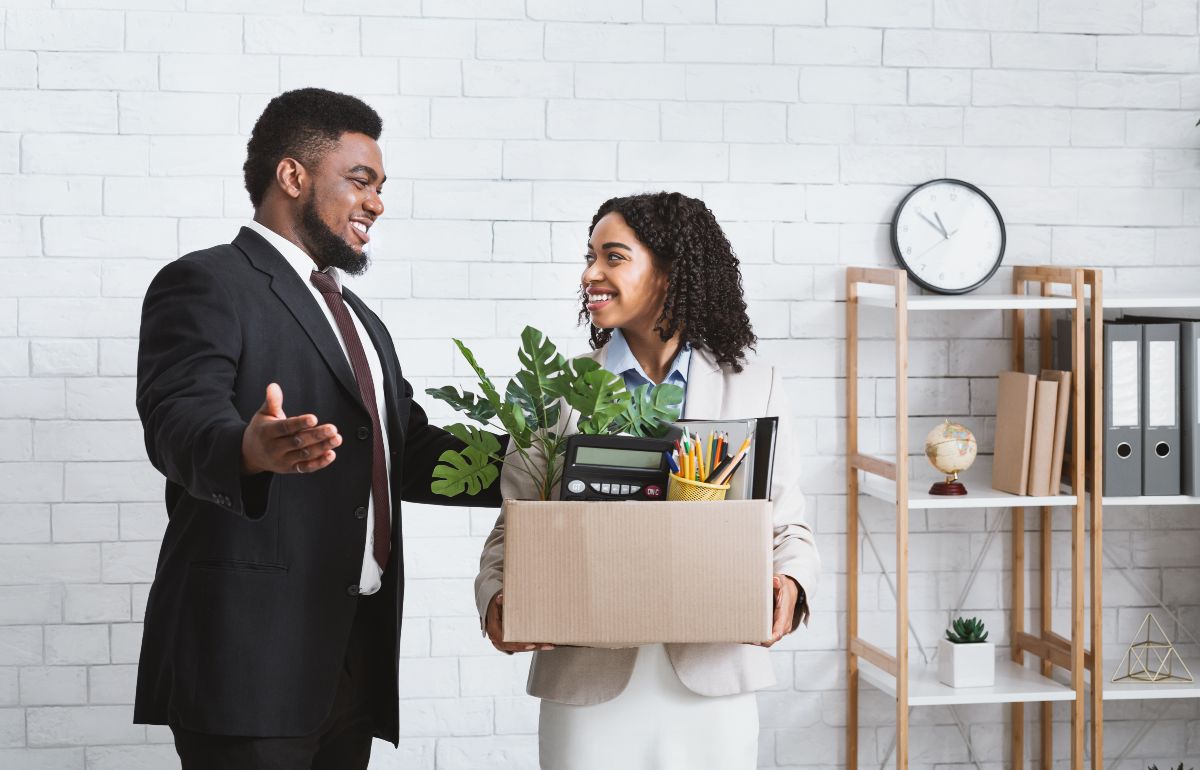 Many businesses invest a great deal in the recruitment process, scouring the market for the best talent and taking measures to ensure they hire the right person for the job, but the process doesn't end once the offer has been accepted – far from it, in fact!
The final, and often most overlooked, step in the recruitment process is to onboard new employees, ensuring a smooth transition into the organisation and arming them with everything they will need to know to get the job done effectively. With a successful onboarding strategy, businesses can not only invest in the present with their new hires, but also in the future. It has been estimated that an effective onboarding process can help to increase employee retention by 82%, with many new employees later going on to become senior executives within the company.
Creating a strategy around employee onboarding is the key to success but doing so without help and advice can be intimidating. Read on as we summarise everything you need to know about employee onboarding, giving you the tools to create an onboarding plan to suit your own business.
What is employee onboarding?
Employee onboarding is the process of successfully integrating new hires into an organisation by equipping them with the knowledge and skills necessary to succeed. The process tends to differ by organisation and depends upon factors such as the job role, size of the company and scope of the role.
How is onboarding related to employee retention
A smooth and effective onboarding process is closely linked to employee retention and satisfaction. As far as the saying 'start as you mean to go on' goes, little is more effective at stressing how those initial stages of an employee's time at the company can really shape their future.
With studies suggesting that a negative onboarding experience can make an employee twice as likely to look for new opportunities, it's crucial to get this formative phase just right. When you do, however, it can make employees up to 69% more likely to stay at the company for up to 3 years. Onboarding truly can be the first step in making or breaking a new hire within the company!
Why is employee onboarding important?
Employee onboarding is crucial to making them feel like a part of the team and getting a real sense of the company's culture, goals and future plans. It is the chance to share a vision with a new hire and sell it to them, encouraging them to be an active part in the development of the organisation.
Employees who are not onboarded will automatically be at a disadvantage when it comes to completing their first work, getting to know colleagues within the business and settling in to be a collaborative, integrated member of the team.
5 steps to a successful onboarding
1. Recruiting the right candidate
Selecting the candidate you feel is best suited to the job at hand is the first step in the onboarding journey, and it begins before any job offer is made. Once a candidate applies for a job, steps can be taken to introduce them to the company and its ways of working to better prepare them for joining the team.
This can be as simple as an automated follow-up email to a job application that thanks them for the time taken to apply, or it could be something more comprehensive like a small discount so they can explore the product or service first-hand.
This can continue further into the recruitment and selection process, maintaining contact through interview stages and providing updates on when decisions are made. This contact sets the tone for the potential employee's experience at the company and sets a favourable impression, making them more likely to accept a job offer.
Looking for support on this key step? Learn how to choose the right recruitment agency for your business in our blog.
2. Making an offer of employment
The moment the decision is made as to who will be offered the job is the moment formal plans to onboard them should begin. With the wheels in motion, employers can begin to engage directly with the new recruit, letting them know their excitement to offer them the job and what they can expect from being a part of the team.
Once the offer is accepted, employers can also share further information about the team, the role and anything else that may be relevant – any way to immediately involve the new hire in company life is part of immersing them before their contract begins.
3. Early onboarding
Also known as 'preboarding', early onboarding is the activity that occurs before the employee joins the company. It can be a great idea to invite new hires to a company social event or send them some branded gifts to get them excited about starting their new role. They might even share a complimentary post on LinkedIn – hello employer branding!
Generating excitement affirms the candidate's decision to accept the job and eases any nervousness or tension they may be feeling ahead of their first day. They might even get to know some existing staff beforehand who will be more than willing to help them feel welcome in their initial stages at the company.
4. Induction and orientation
The more formal and well-known part of the onboarding process begins once a new recruit officially joins the workforce and can consist of varying activities or meetings to bring them up to speed on all things relating to their new job.
Though the temptation can be to launch information in the form of guidelines, policies and regulations at a new employee, it is in the employer's best interests to make the initial orientation as engaging and interactive as possible.
Some ideas for building an induction programme include:
Informal chats with colleagues from different business functions
Team-building games or activities
A team 'treat' such as a subsidised coffee run
Visits to other office locations
Though socialising and facilitating integration are an essential part of onboarding, there are also several needs that must be met, as outlined in Gallup's 5 Questions of Onboarding. If this information is provided, the employee is in the best possible position to begin working.
5. Ongoing engagement and team building
Ensuring an employee remains satisfied and committed to the organisation takes consistent work throughout their career. This means implementing activities like company-wide team-building and social events to embed a sense of togetherness into the company culture. These activities alone will not sustain an employee's satisfaction level, so employers must also take care to keep open communication with and value their members of staff.
'Reboarding' is when a colleague returns from a long period of leave and relates to how the organisation takes steps to reintegrate them seamlessly back into the team. This is vital after instances such as maternity leave or long-term sickness, where an employee may struggle to re-enter the work environment and grasp any changes. A similar plan should be made in these cases.
How to improve your employee onboarding processes
Creating the perfect onboarding strategy can be overwhelming and tough to navigate but seeking some guidance and gaining feedback from existing employees can be two ways to make the process smoother.
If a company is working with a recruitment agency throughout the hiring process, it's essential to ensure they are fully briefed on the onboarding strategy so they can effectively put it into action. Recruitment agencies can be invaluable when hiring and onboarding employees, amongst a variety of other reasons, so it is always beneficial to explore how one can work for your company.
Learn more about why a recruitment agency is key in the hiring process.
The Recruitment Consultancy can help
The Recruitment Consultancy brings a wealth of expertise to the recruitment and onboarding process, thanks to a team of talented specialists with over 25 years of experience. Get in touch now to see how we can help or learn more about our employer solutions, including leading temporary and permanent recruitment services, to help you find and retain the right talent for your business.