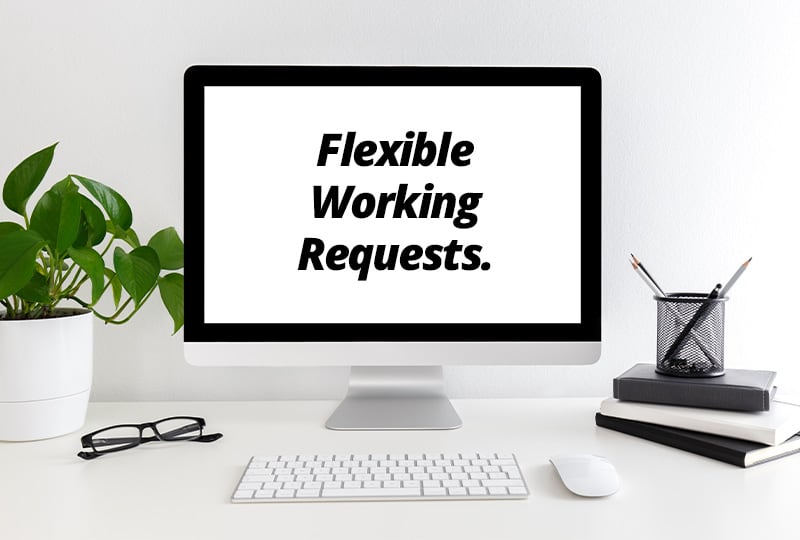 Established in 2018 and now extended through until next year, the Government's task force, aptly named the Flexible Working Task Force has been working on a proposal, which is now open for consultation. In light of the pandemic and what has been learnt, they propose that employees have the right to ask to work flexibly from day one of employment (currently this stands at 26 weeks). Additionally, they are recommending that employers will need to respond more quickly than the current three-month maximum time frame. It is open for anyone to comment until the 1st December 2021.
What does flexible working mean in a post-pandemic world?
Flexible working is rapidly becoming 'the norm' and these hybrid or agile ways of working, where a full-time job can be split between the office and home, are much more common. So, if an employee requests the right to flexible working from day one, the option of denying it (despite it not being a legal requirement yet) will become ever harder for an employer.
Through the lens of an employee, the right to have the option of flexible working is no doubt a very important factor when considering their employment options. Those companies that are embracing the new approach to flexible working are clearly demonstrating the trust they have in their workforce, and the value they put on their welfare….and rightly so.
We have all been through tough times and for many, life has dramatically changed in shape, especially since the COVID-19 pandemic. Flexibility from an employer holds great value and when value is seen, loyalty, productivity, and happiness increases – it is a win-win situation. Sadly, should a company choose not to embrace this new flexible approach to work, they will undoubtedly see employees voting with their feet.
Benefits of flexible working
Flexible working arrangements, if managed correctly, will unquestionably offer several benefits to both employees and businesses alike. A survey conducted by the British Chambers of Commerce (BCC) studied the benefits of flexible working and found 70% of firms reported improved employer to employee relationships, around 60% found it easier to retain staff and 50% of businesses said flexible working improved productivity.
ACAS has published advice on hybrid/flexible working, and they also state that it can:
increase productivity and job satisfaction
attract and retain a more diverse workforce
improve trust and working relationships
A company that embraces flexible working will ultimately be a more attractive proposition for potential employees. Additionally, offering remote or flexible working will open a whole new pool of talent for employers.
When do employees have the right to request flexible working?
Currently, employees have the right to make a flexible working request if:
they've been employed for at least 26 weeks
they're legally classed as an employee
they've not made another flexible working request in the last 12 months
Responding to a flexible working request as an employer
Until any legal changes are made, if an employee has the right to make a flexible working request, it's important to:
ask for the request in writing
consider the request fairly
discuss it with the employee
look at other options if the request is not possible
make a decision based on facts and not personal opinion
only turn down the request if there's a valid business reason
give the employee a decision within 3 months of receiving the request
If more time is needed to decide, the time limit can be extended if the employee agrees.
The ACAS code of practice on flexible working requests
If an employee's flexible working request is approved, this will usually change the terms of the employment contract. When making a decision on a flexible working request, it is advisable to follow the ACAS Code of Practice on Flexible Working Requests.
Having a flexible working policy
As recommended by ACAS, it is advisable to have a flexible working policy in place, so that you have a process established to ensure all angles are covered when handling any flexible working requests. Read an example Flexible Working Policy by ACAS.
Hiring flexible workers for your business
Aside from the benefits mentioned, having a well-managed, engaged and productive workforce, will ultimately create a much stronger and agile team. Additionally, there are practical gains such as the need for less office space; the reduction in cost of travel and the reduction of time spent commuting – all of these are important factors to consider. However, a true benefit to your company of having an established flexible workforce will mean your business can be much more responsive to one of life's unwavering constants…which is change.
Helping business with flexible working solutions
The Recruitment Consultancy offers a range of permanent and temporary recruitment solutions, helping businesses build diverse, flexible and engaging workforces where employees can work productively. We have years of experience in the field; if you're looking for advice on how to build a flexible workforce or looking to build a strong team, get in touch today and we'll be more than happy to help.